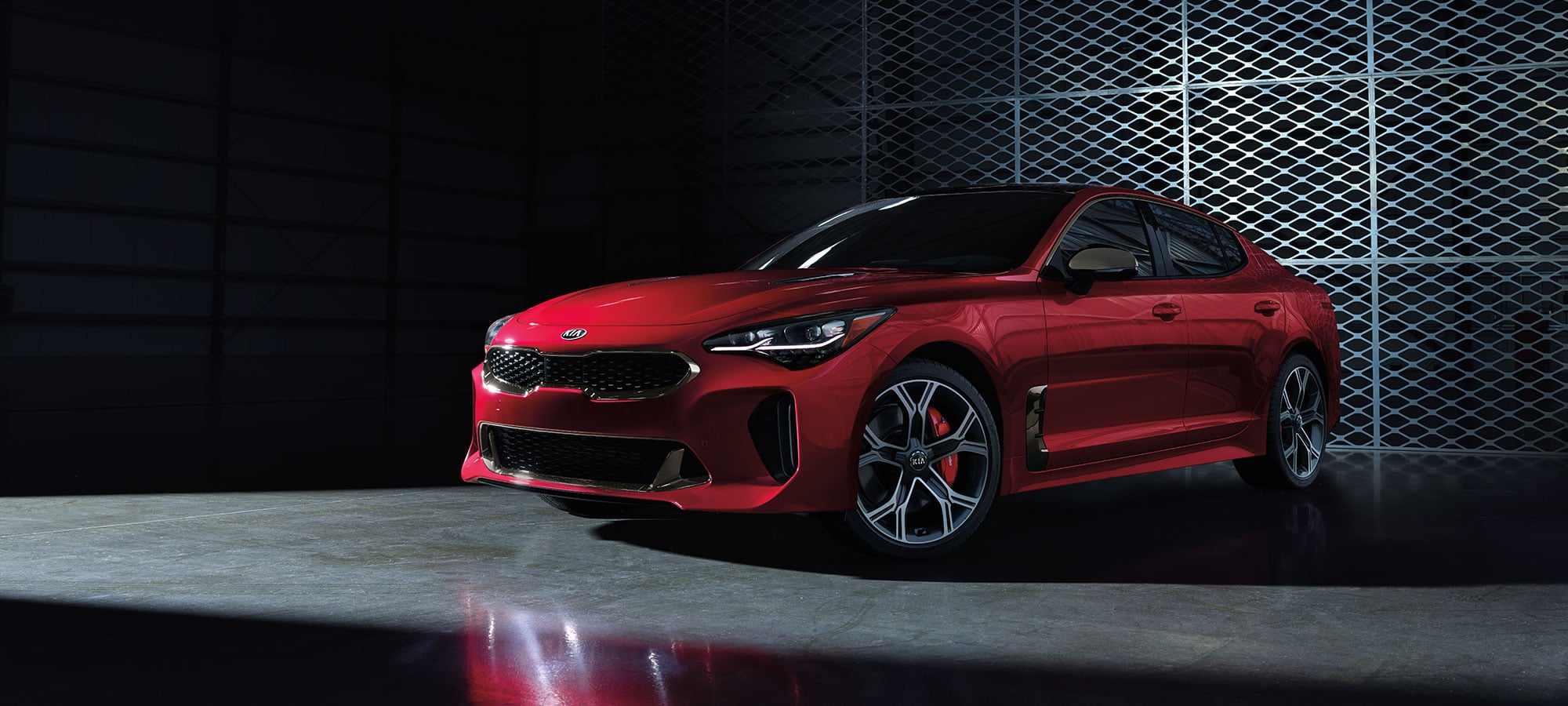 We know, we're not supposed to pick favorites but the all-new Kia Stinger GT is quite possibly the best Kia ever made. There we've said it. It's fast, it's beautiful, and it's making suckers out of all us. We love Kia. You love Kia. But come on, a 365 horsepower luxury sport sedan that defeats BMW, Audi, and Porsche? Did you see it coming?
Kia is known for creating exceptional cars that offer more bang for the buck. Kia gives customers user-friendly features, high-quality materials, and longer warranties and does it without asking them to rob a bank. But when it came to the Stinger GT, it's as if Kia shifted its engineering right away from refining practical needs and onto refining luxury sports car wants. And refine they did. Kia has set the bar high. Proving to us and the world their idea of luxury is a class above. Here's why.
Stinger GT Styling
If you drive a Stinger GT get ready for some attention because this one's a head-turner. The Stinger's lines are clean, smooth, and seductive. Its sculpting is subtle yet powerful with just the right amount of aggression and an enviable showing of restraint. Its fastback proportions are the direct evolution of the GT Concept car and refined craftsmanship. Take a seat inside the Stinger GT with its driver-oriented interior and you, like the rest of us, will fall prey to the Kia Stinger GT interior — it's luxurious, it's refined, and it's beautifully crafted from high-quality materials to create an incredibly sophisticated driving experience.
The Drive
Did we say 365 horsepower? The Kia Stinger GT has a twin-turbocharged V6 that goes 0 to 60 in 4.7 seconds. It's fast. And you feel it. It's more powerful than the BMW 440i Gran Coupe, Audi S5 Sportback, and the Porsche Panamera RWD. A drive in the GT is quick and sporty — just what you'd expect from a sports car — but the GT's drive is smooth and its handling impressive, just what you'd expect from a Kia.
The Kia Warranty
The Kia Stinger GT may be the best Kia ever made thanks to its refined styling and drive quality, but it is still a Kia. And that means it includes Kia's incredible, industry-leading 10-year, 100,000-mile powertrain warranty.
Head to Hilltop Kia in Richmond and take a Kia Stinger out for a test drive, because once you start seeing the Stinger GT in the East Bay area you'll for sure start wishing you had one of your own in the driveway.