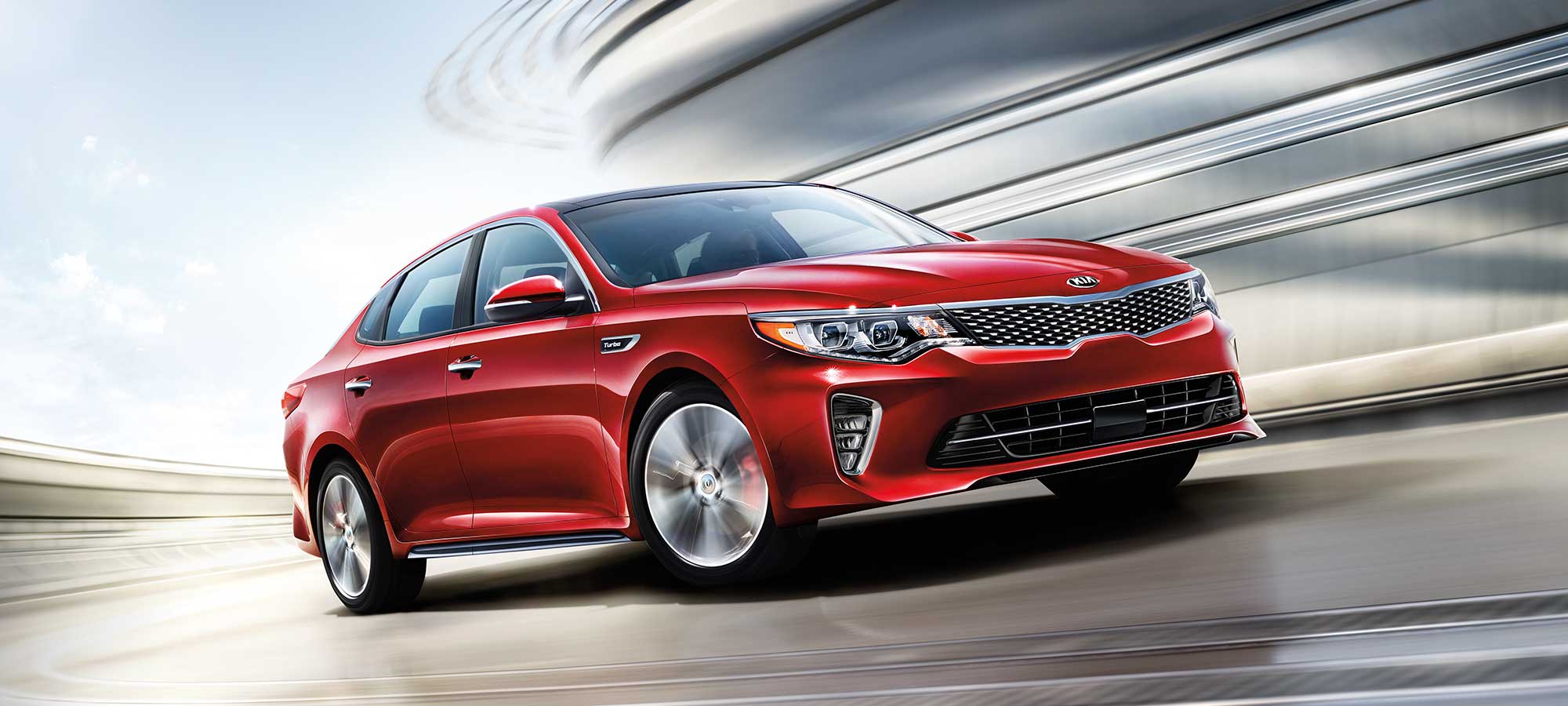 A leader in the midsize-sedan segment, the new 2018 Kia Optima includes now standard blind-spot detection, rear cross-traffic alert, rear parking assist, a 7-inch touch screen infotainment system, and Kia's incredible 10-year / 100,000 mile powertrain warranty. With it's roomy 5-passenger interior and variety of drivetrain choices — including hybrid and plug-in hybrid versions — the 2018 Kia offers a sporty, refined ride at an affordable, competitive price.
Watch Hilltop Kia Sales Team Member Rauol in this short video as he goes over a few frequently asked questions new Kia drivers have about their 2018 Kia Optima, such as how to pair their phone, set up Apple CarPlay and how to use Kia's onboard navigation system.
Set up 2018 Kia Optima for iPhone
Safely and easily access your phone's contacts to make and receive calls and messages while keeping your hands on the wheel and eyes on the road.
On your phone press Settings > Bluetooth (make sure your Bluetooth is turned on).
On your Kia's touchscreen press Bluetooth > Bluetooth Connection > Add Name.
On your phone press your vehicle's name once it appears on the screen.
On our phone and Kia touchscreen a six-digit passkey will display; make sure the numbers match, then from your phone press Pair > Allow Contacts.
How to Use Apple CarPlay
Enabling Apple CarPlay or Android Auto on your Kia allows you seamless access to compatible smartphone apps such as music, maps and messages.
On your Kia's dash press the manual Setup button.
On your Kia's touchscreen press Phone Projection > Apple CarPlay (make sure Apple CarPlay is enabled).
Plug in your iPhone's USB cord to your Kia. Once plugged in your Kia will recognize, read and connect to Apple CarPlay.
On your Kia's dash press the manual Radio button.
On your Kia's touchscreen press the Home icon (top left). Your Apple CarPlay icon will now display on your Kia's touchscreen home screen. Press it to access your iPhone apps.
How to Use Kia Optima Navigation
Kia's easy-to-use onboard navigation system will help make sure you never get lost again.
On your Kia's dash press the manual Nav button.
On your Kia's touchscreen press Address > input your destination address.
Once your route display on your touchscreen press Start Guidance (bottom left of touchscreen) to begin your route.
Any questions? Stop by our Hilltop Kia dealership or give us a call today. A member of our team will be happy to sit down with you to go over any FAQs you may have to make sure you get the most out of owning a Kia. Hilltop Kia, proudly serving Richmond California and the greater San Francisco Bay Area.